02.08.2023
Who are seasonal workers and what are their benefits for companies?
Successful business management requires an understanding not only of one's own products or services, but also of tools that contribute to effective optimization of work. One of them is the hiring of seasonal workers. Think of it as a modern company's "secret weapon" for operational flexibility, resource savings and increased volume during peak productivity seasons. But let's start from the beginning.
---
The differences between seasonal and temporary staff
Seasonal work is a type of employment that involves the recruitment of personnel to meet the company's temporary needs that arise during a certain period of the year. The duration of such cooperation does not exceed 6 months.
For example, demand for seasonal workers in agriculture increases in the spring, in the tourism industry in the summer, in retail trade during the holidays, etc.
Temporary work is a more general concept. This is a form of employment in which employees are hired for a limited period of time, which is established by an agreement between the employer and the employee.
As a rule, temporary employees are engaged for project activities, replacing absent employees, during a temporary increase in the volume of work, etc.
In both options, specialists can work full-time or part-time, depending on the needs and requirements of a particular organization.
The main difference is that seasonal workers have a limited hiring period (only during the peak activity of companies), while temporary workers are in demand all year round and can join for cooperation at any time under various conditions (outsourcing, leasing, outstaffing, etc.).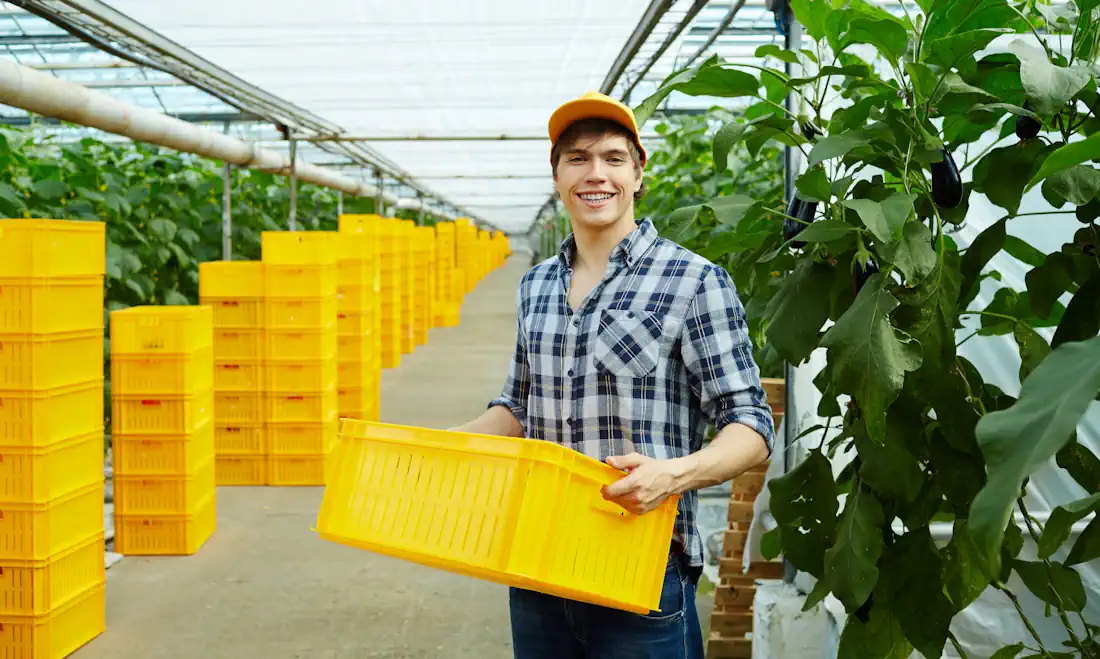 ---
The advantages of hiring seasonal workers for companies
This method is an important strategy for many companies because it has many advantages:
Flexibility and speed of response to changes.

Hiring temporary workers allows companies to quickly and easily increase or decrease their staff according to changes, seasonal or peak needs. This allows you to effectively manage your business and provide customers with quality products or services in the required amount and on time.

Cost savings

. There is no point in hiring full-time employees for the whole year if their services are only needed in the spring or summer. Temporary involvement allows you to reduce the costs of maintaining workers, as well as avoid additional investments in social packages, corporate benefits, etc.

Insights and expertise.

Seasonal staff who have previously worked in similar businesses with similar processes can bring their knowledge and unique approaches to solving internal problems, which will provide a competitive advantage.

Removing the burden from permanent staff.

When a company is faced with increasing production volumes, launching new projects or changing market conditions, full-time teams often have to work overtime. Hiring seasonal employees allows you to evenly distribute work tasks, prevent employee burnout, and maintain satisfaction with working conditions.
These benefits of hiring seasonal workers play a key role in improving the efficiency, flexibility and competitiveness of companies in today's market environment.
---
Which companies benefit the most from hiring seasonal staff?
In Hungary, there are several industries for which hiring seasonal staff can be particularly beneficial.
Agriculture
The agricultural sector is one of the most important and largest branches of the Hungarian economy. Agricultural land occupies 70% of the country's total fund. Therefore, this sphere always needs a large number of workers.
Agriculture has several stages – planting, tilling and harvesting. These are periods during which farms are in dire need of staff expansion and do so by hiring seasonal workers.
Usually, the greatest shortage of personnel is observed among agronomists, agricultural engineers, tractor drivers, and mechanics. In addition, every season, people are needed for planting, watering plants, removing weeds and other agricultural work. And after the ripening of crops, it is important that there are specialists to collect and sort the obtained harvest.
And this is only part of the needs covered by seasonal workers in agriculture.
Tourist business
Resort hotels, tourist complexes and sanatoriums have seasonal demand, which increases significantly in different seasons. If we are talking about business near the sea, then the peak period is observed in the summer, near the mountains – in the winter.
So that the quality of service does not fall during these months, companies hire seasonal staff: waiters, cleaners, cooks, administrators and other workers. This will allow you to satisfy the needs of customers and not lose their loyalty.
Retail and e-commerce
Periods of big sales, holidays, and the appearance of new popular products in stores require additional staff to serve customers and maintain an optimal level of sales.
Seasonal employees may be engaged to answer calls, process requests, support customer service, work in the warehouse, packing and shipping orders, and more.
Mass events
The organization of concerts, festivals, sports competitions and other mass events requires the availability of appropriate personnel. They can perform a variety of tasks, including ticket control, location preparation, sound and lighting, audience service, and more. Hiring seasonal workers helps to ensure the successful and efficient implementation of such activities.
In fact, there are many more examples of effective hiring of seasonal workers. Temporary staff can be an extremely valuable resource for companies in most industries.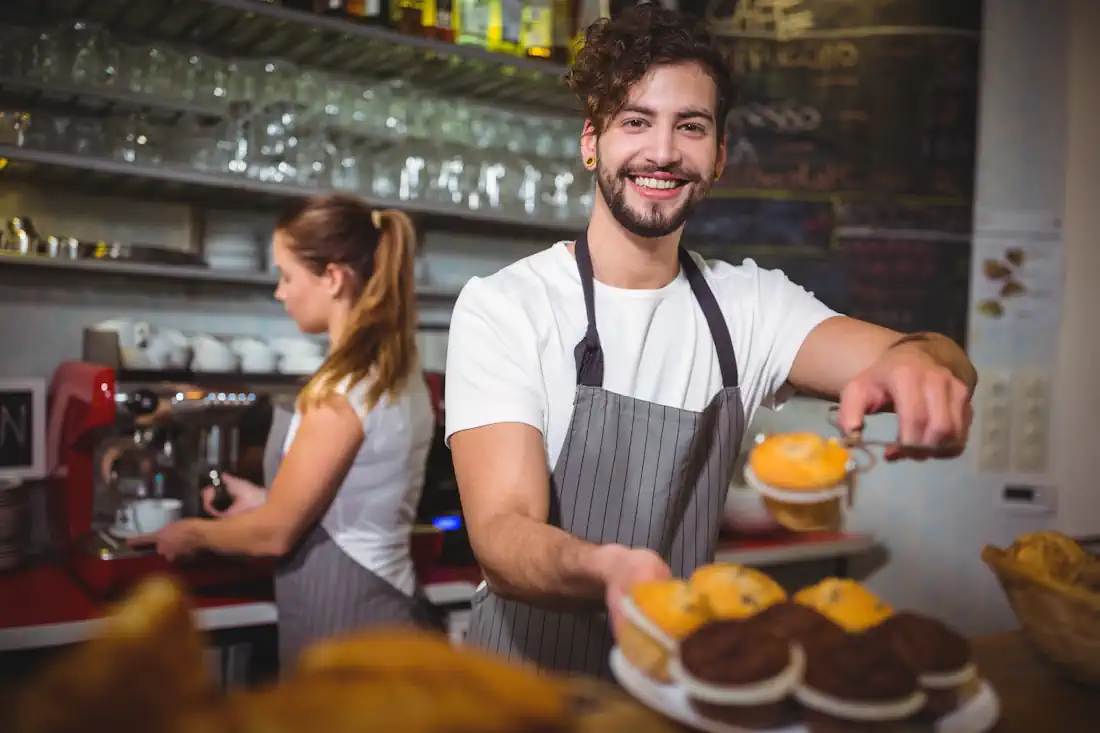 ---
Get reliable seasonal workers with Smart Solutions
Don't worry if you need to launch a seasonal project or meet growing customer demand. Smart Solutions is your reliable partner in the sphere of personnel outsourcing in Hungary.
We specialize in finding temporary workers for businesses in various industries. No matter what kind of workers you need: in the fields, in production, in sales, in development or in other areas, we can provide you with skilled workers.
The Smart Solutions team understands that the main resource of any business is people, a motivated team of professionals who strive for the success of the company, just like you. That is why we select the best candidates.
To make the hiring process simple and convenient, Smart Solutions takes care of all the routine processes. We independently carry out recruiting, employment registration, payroll, vacation and dismissal management, so that you can focus on strategic business issues.
We are ready to become not only an expert in finding seasonal workers for you, but also a reliable partner that provides a full range of services to ensure comfortable working conditions. Our team understands that seasonal hiring may require the relocation of specialists from different parts of the country, so we offer relocation services that cover all aspects of moving and adapting to a new workplace.
Contact us for more detailed information and customized calculations.